STAR CHILD WORKSHOP
Understanding and Raising your Child through Astrology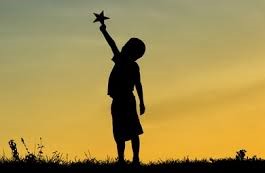 Your child, just like you, chose their life before they were born, and believe it or not, there is a Hand Book or Blue Print to all that they have chosen to be, do and experience in this lifetime. This is called the astrological Natal Chart and it is the map of all that your child has chosen to be, learn, experience and know in this lifetime. This Chart also shows how the child will develop mentally, emotionally, physically and spiritually during their lifetime and ideally this Hand Book should be given to every parent to refer to from the moment their baby is born.
A child is born as an individual and has chosen their own particular path to walk and things to learn, as well as all their natural talents and skills well before they are born, and this is all reflected and explained within their Natal Chart.
Every planet in our solar system has a purpose and a meaning in our lives and by understanding their influence and lessons, we can safely and successfully guide our children along their soul's journey to live and love the life they have chosen from a young age. Your child chose YOU to be their parent, and they did so for very important reasons that are vital for you to know and understand so as you can be exactly what they need you to be, and to help them to grow and learn on the earth plane. In understanding the purpose of the planets, you receive a wealth of information that you can then use to nurture and support your child and the life path they have chosen. For instance, did you know that the Moon sign they have chosen reflects their mother and what she has to teach them, and the Saturn sign they have chosen is a reflection of their father and his life lessons for them?
Unravel The Mystery Behind Your Child
Through a greater understanding of the purpose of the planets and their influence over us, we can put all the pieces of the jigsaw puzzle that is a life here together, and suddenly there is a picture and a plan.
As parents it is our greatest responsibility to our children to help them to understand and walk their paths in life with confidence in their journey and love for themselves. They chose us because they believed we were the perfect ones to teach them and so it is our duty to step up to the task and to be all that they need us to be.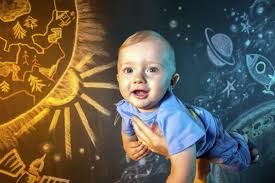 My Star Child Workshop is your first step to unravelling the mystery of your precious child. You will learn how your child naturally learns and reacts to the world around them; how to gently guide them along their life path; why they resist or embrace certain aspects of their lives more than others; and what your true role in their life is, as their parent or caregiver
This two-hour introductory Workshop is your first step to understanding your child from a metaphysical and spiritual perspective and will open up both yours and your child's connection to the spirit world, and all the love, assistance and knowledge that is available there for you both.
Unravel The Mystery Behind Your Child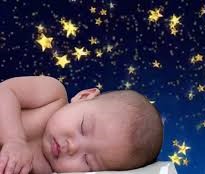 After attending this Workshop, I would like to invite you to have a personal consultation with me regarding your child where I will talk you through every aspect of their Natal Chart to give you a profound and deep understanding of your little God-spark and how you can best love and guide them through their early years and beyond. As part of this consultation you will also receive a fully written astrological Report (approximately 20 pages) based exclusively on your child and covering everything from their health through to their destiny, that you can use to refer too again and again over the course of their lifetime. You can also record the Reading for future reference or to share with others as well. The cost for this personal consultation is $100.
BOOK OR REQUEST MORE INFORMATION
So, if are ready to delve deeper into the make-up of your precious child and would like to know how you can best guide and nurture them to happiness and success in life, then please either fill in the form below or contact Deidre directly at info@star-wise.com or by calling 021-2031355. Numbers are strictly limited so please do book your place at my Star Child Workshop, as soon as possible.
Workshop Dates:
7 – 9 pm 10 May 2018
7 – 9 pm 13 June 2018
Where?
Duart Historic House
Duart Road, Havelock North, Hastings
Cost:
$25
Workshop numbers are strictly limited so please don't delay in booking your place.
---